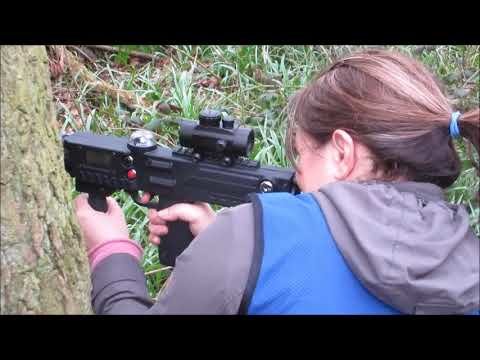 Arsenal Strike Pro
For a completely immersive Lazer Tag experience, The Arsenal Strike Pro can't be beat !
Up to 12 players can compete against each other to see who is the Lazer Tag team to beat. This huge course takes up almost half of a football field! You can play up to two teams of six players. There are a ton of different obstacles to hide behind to be the ultimate sniper!
Duck, dodge, and fire throughout this massive complex to be the ultimate Special Ops Soldier! Our Chattanooga Lazer Tag customers love the ease of use and the unique Red Dot Reflex sights which are to be found only on our units!