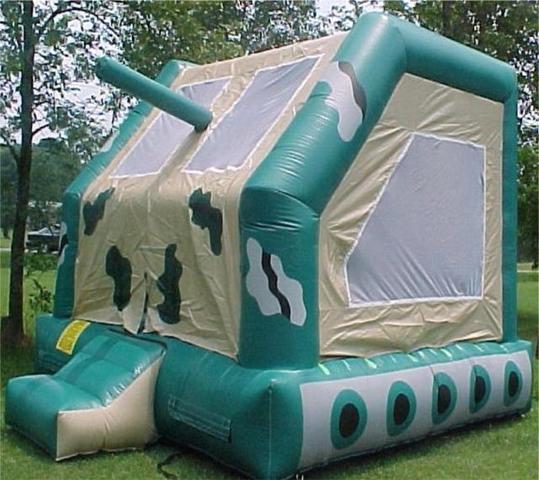 Camo Bouncer
Fire In The Hole!

Our Camo Bouncer will make your little soldier feel like he is in the zone!
The camouflage outside and giant tank treads will score over in obstacle!
Let them win the battle with the front mounted howitzer. It's camo theme will be
perfect for any little soldier, or Toy Story party! Our customers in Rossville love the super huge bounce area!