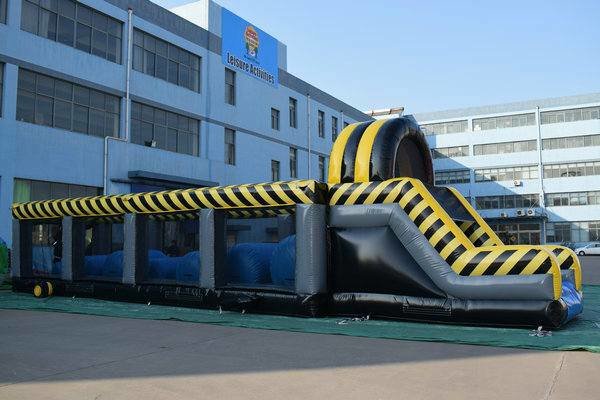 FallOut
Setup Area: 60*20*18
Outlets: 2




Run For Your Life!!
There is NOTHING out there like the 50ft FallOut Course! One or two people try to race through the unit from pedestal to HIGHER pedestal from the entrance to the end. You end by going down a Super Huge Slide and out at the exit. Make your next party an event to REMEMBER!
This obstacle course is a challenging unit that is great for younger kids and teens but is rated as an ALL AGES inflatable. The design is a high flow unit that will allow you to get more bystanders through the unit and is perfect for your larger evenst for both boys and girls. You can get 100+ kids per hour through an obstacle course like this.
So no waiting in line! Our Hixson customers are revved up over the Nuclear Themed paint scheme!