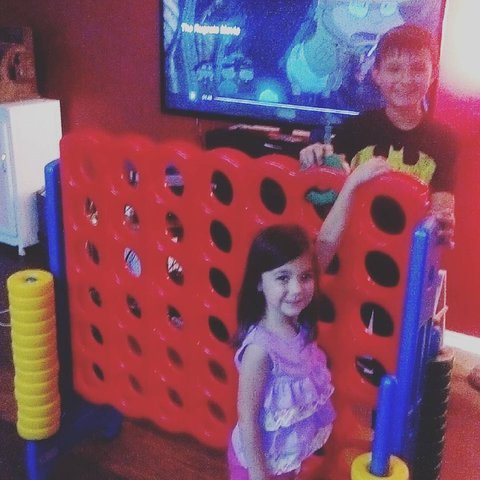 Mega Four to Score
Four To SCORE!
The MEGA Four to Score brings back the excitement you had as a child in a much larger way! And will be a sure hit
bringing hours of fun at your next outdoor party, corporate outing, school fair, or at the cabin.
Just like the popular smaller version, a 2-player game in which the players first choose a color & take turns dropping their colored donuts from the top into a 7 column, 6 row grid. The pieces fall straight down, occupying the next available space within the column. The object of the game is to connect 4 of your own donuts of the same color next to each other vertically, horizontally, or diagonally before your adversary can do so. A great game of strategy and skill – can be played as a game of leisure or as a team building activity.