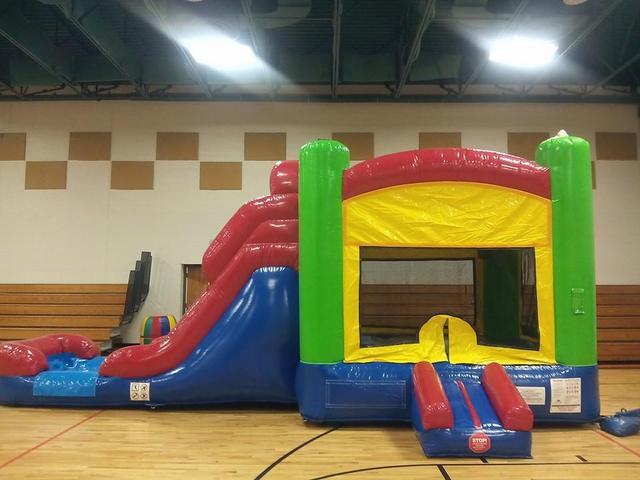 Party Combo
Let's Get The Party Started!
For your little Party Animal in the family.
The Party
Combo Wet or Dry
bouncer is a great addition for any type of party themed around sports, and it can also be used for all seasons regardless if it is cold or warm outside. During the hot summer months, the slide on the bouncer can be used wet, making it great for relief from the heat, but it is also usable while dry, and so it can be used in the winter as well.