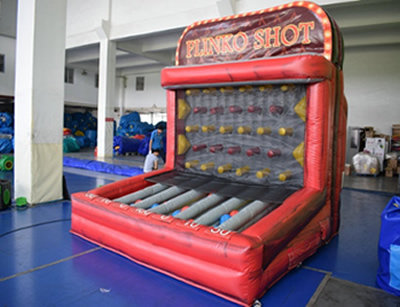 Plinko Shot & Connect a Shot
He Shoots, He Scores!
Plinko Shot/Connect a Shot 2 Sides of Fun! Game features 2 Sides of play, Connect a Shot has 7 Hoops and idea is to Connect 3 or 4 in a row of the same color basket balls. Plink Shot has 7 Hoops as well, except when you make a shot it travels through a series of obstacles and the ball will then come out a lane that has points labeled on it. So if it comes out in middle lane its 100 points instant win, next to 100 is 0, 10, and 50 points. Idea is to get to 100 first. All basket balls are medium sized, Red and Blue two players on each side. Super fun interactive game for most ages. Our Trenton Customers love the two for one!