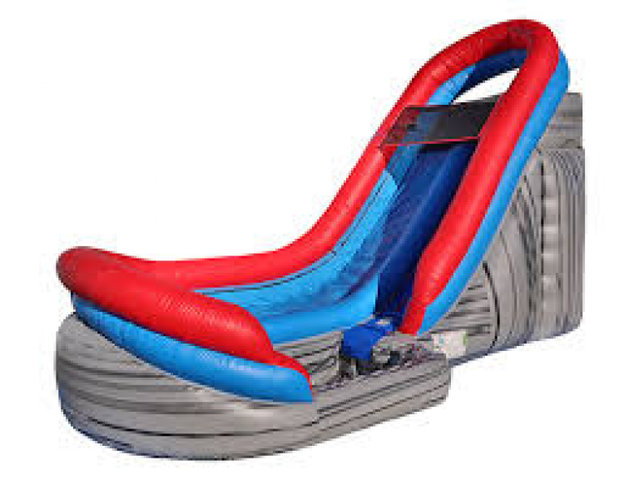 Velocity
Get Ready for Terminal VELOCITY!
New for 2018. is this unique 18 ft tall Velocity Water Slide featuring a one of a kind U-turn. This wet slide brings a sense of a speed and adrenaline to any event. Riders climb up to the top of the 18 foot tall slide and slide down the slippery sliding surface. As they come to the end of the slide, riders experience a one of a kind U-turn as they go into the curve and land into the pool of water. This unique Velocity slide is sure to have childen, teens, and adults racing back up to the top for another experience on the slide.
This Velocity Water Slide is a great addition to any ecent. The style and colors can be used for a variety of parties or events, ranging from backyard pool parties, school or corporate events, and more! The unique U-turn on the slide is something customers will go crazy for. The U-turn on the slide has a special curve to help guide riders back down into the pool.